When I was in film school, my advisor, Vojtech Jasny, encouraged us to carry a camera and shoot something every day so that we could "train our eye." That's one of the great things about film; it borrows from so many genres that it gives us an excuse to consume art in all its forms. In order to be a complete filmmaker you have to appreciate photography, painting, sculpture, music, hell, even dance. All art forms feed each other, of course, but film has a little bit of everything.
I was never a good photographer, but I have always greatly enjoyed photography. Going into the Strand and leafing through one photography book after is my satori. So I thought I'd share some photographers whose work I admire.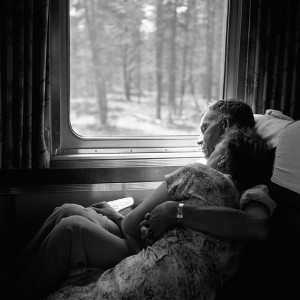 Vivian Maier – Maier was a lifelong professional nanny. Her unassuming job left her with the perfect cover to observe and catch people unawares. Maier's work was unknown until John Maloof accidentally discovered a treasure trove of her negatives. After developing them, he realized that he'd stumbled unto an extraordinarily talented street photographer.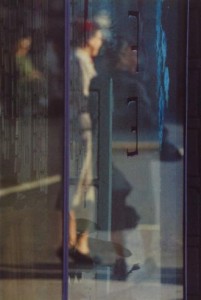 Saul Leiter – Leiter studied to become a rabbi, but realized that his calling was artistic rather than religious. He moved to New York and became part of the New York school of photography. I adore his use of color and his fresh, almost abstract compositions that often allow us just a sliver of his subject, hinting at a bigger story happening just out of our visual range. His use of composition reminds me of Polanski's.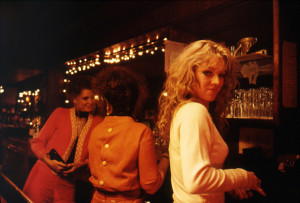 Nan Goldin – Goldin came of age artistically during the 70s Punk Rock era. Her work is characterized by a frank sexuality that could almost be pornographic, were it not approached by a very real tenderness. I find her work painterly, and reminds me of the work of the Impressionists. The above shot, for instance, evokes Cezanne's bar maid at the Folies Bergeres.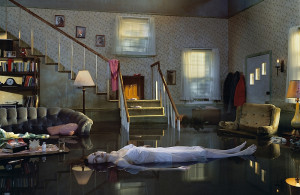 Gregory Crewdson – Crewdson's work reminds me of 70s era movies. (Think Carrie or The Little Girl Who Lives Down the Lane.) While Leiter's work shows a tiny corner of a larger picture, Crewdson's elaborate set ups are captured in long shot, giving us the eerie sensation that we've just stumbled upon a scene that we're not equipped to handle.