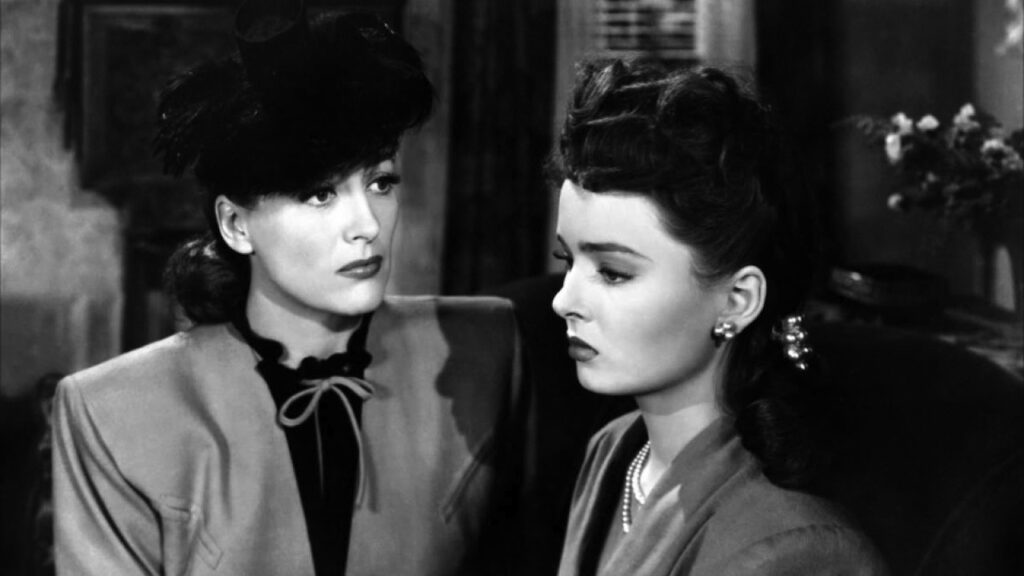 We've heard of film noir and we've heard of melodrama, but recently I heard of a genre that combines the two: melodrama noir. In film noir, the protagonist is a man who's done in by his passion for the femme fatale. Sex, then becomes the source of his undoing. The protagonist in melodrama noir, in contrast, is female and as such, the genre explores the darker side of female preoccupations such as motherhood, femininity, female sexuality, and family relations.
Mildred Pierce is a prime example of the genre. The movie version differs substantially from the book, but both center around the eponymous character, a smart, enterprising and ambitious woman who finds great material success but who can never earn the love of her monstrously selfish eldest, Veda. Mildred Pierce is a great film and in many ways it is still ahead of its time, as it dares to explore the possibility that sometimes children cannibalize their mothers. Mildred is a fully realized character, even if she's deluded when it comes to her own daughter's selfishness. She's not a perfect mother, but she's bought into the idea that mothers must sacrifice everything for their children to the extent that her own daughter manipulates her for her own ends. This idea remains relevant to this day, when the pressure to be a perfect mother has been dialed up to eleven.
Another lesser known example of the genre is from the golden age of Mexican cinema: Roberto Gavaldón's La Otra (The Other One). Dolores del Río plays the dual roles of Magdalena and María, twin sisters who have chosen completely different paths in life. Magdalena has used her feminine wiles and sexuality to snag a rich husband and live the good life, while her sister Maria works as a manicurist. Maria quits her job when she realizes her boss is trying to pimp her out to a client. Her financial woes lead her to envy her sister's life of luxury, to the point that Maria kills her and takes her place. And although that may seem like a huge spoiler, the movie's plot hinges on one twist after the other and an ironic ending that makes for a cinematic wild ride. Like in Mildred Pierce, the danger's close to home.
Few of us have been exposed to the world we see in film noir and detective fiction; most of us, however, have family and, as such, melodrama noir packs a disturbing punch.