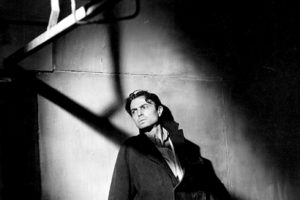 Carol Reed's "Odd Man Out" is an example of a movie that might not be as well-known as his other two works, "The Third Man" or "Fallen Idol," but that deserves to be watched and studied for the unique approach that Reed takes to the genre of psychological thriller.
It is the story of Johnny McQueen (James Mason), the IRA leader in post-war Belfast, who is on the run from the authorities after a robbery goes awry and he ends up killing a man in self-defence. The entire movie takes place in one day, as an injured and increasingly desperate McQueen tries to evade capture and encounters various people. Whereas most movies of this type focus on the hero, Reed uses these encounters to explore the moral dilemmas that political strife poses to ordinary individuals. Mason's story recedes as minor characters react to his presence in their lives and become temporary protagonists. Will they help him or turn him in to the police and collect the thousand pound bounty on his head? We as the audience are mesmerized not just by seeing them wrestle with the question, but by Reed's objective depiction of each person's struggle; there are no good or bad guys here–regardless of each person's sympathies with McQueen's cause, he has, after all, killed a man during a robbery.
Reed shows us the full gamut of reactions: some act out of purely mercenary motives; others want to turn him in because he is a fugitive; others find themselves helping him despite their better judgment, whether out of pity, sympathy, or fear of IRA reprisals. In this way, Reed not only paints a portrait of a city in the grip of a political struggle, but in the aftermath of WWII, it forces the audience to think about how we act when confronted with a true moral choice — and how we ourselves may be surprised by the decisions we make and how we act in the moment. Reed does not show people as purely good or evil, but as complicated individuals with diverse and sometimes contradictory motives. In this movie Reed is able to elegantly weave in many complicated story lines and our attention never lags; his handling of an anti-hero protagonist, and of diverse plots and perspectives anticipate the modern techniques that are now the norm in the excellent TV series we stream. Made in 1947, "Odd Man Out" speaks not just to the dilemmas posed by collaboration and resistance, but also to the current political climate.